Astrobiologists Develop a "Color Catalog" to Identify Alien Life By Cristina Torres, Cornell Daily Sun, April 24, 2022
The Carl Sagan Institute at Cornell University has developed a new method of identifying extraterrestrial life: color cataloging. The astrobiologists believe that a catalog is the best tool to track the variations between life forms, and they've chosen color as the access point.
"Color cataloging process involves analyzing pigments of microorganisms in extreme environments on Earth and recording the color they reflect when exposed to certain wavelengths of light. The colors — ranging from dark purples to vibrant greens — are cataloged in order to build a reference when analyzing the color reflections of other planet surfaces."
Lígia Fonseca Coelho, an astrobiologist, and Professor Lisa Kaltenegger, an astronomer and Director of the Carl Sagan Institute, are cataloging specific samples of life on Earth from specific types of environments in order to add their signatures to a database. On Mar. 15, they published the paper, "Color Catalog of Life in Ice: Surface Biosignatures on Icy Worlds" in the journal Astrobiology with some of these findings. Kaltenegger explained that "this database will act as a forensic toolkit that will help researchers find life in the universe, both inside and outside this solar system."
The cataloging effort was spurred by a discovery that microorganisms displayed more vibrant pigments when exposed to more extreme conditions. This information can be applied to studying possible extraterrestrial life in extreme planetary conditions such as icy exoplanets or desert planets close to stars.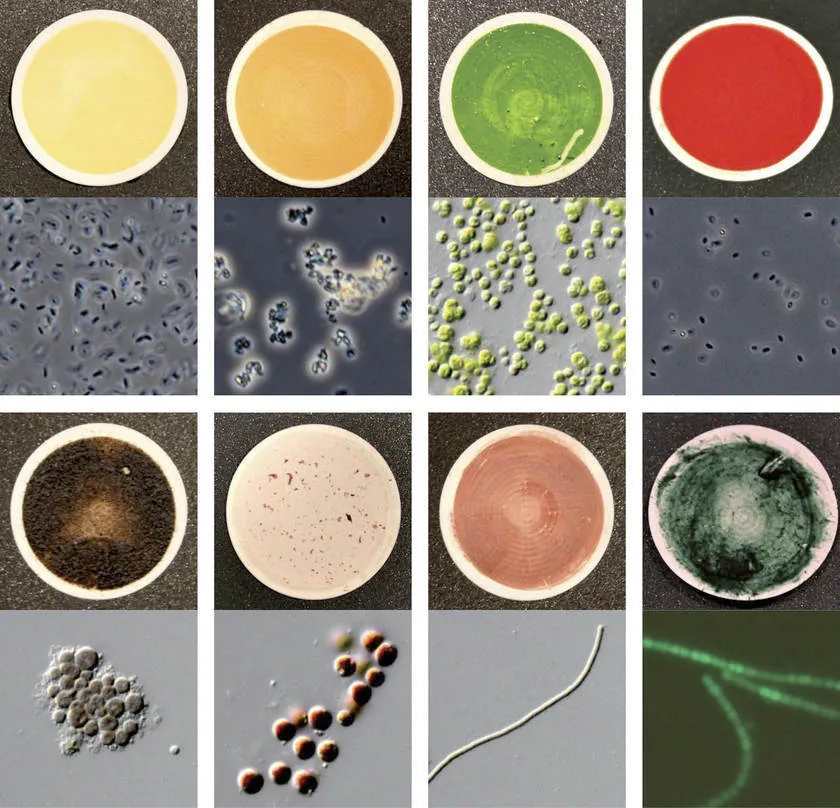 Samples of the way different microorganisms reflect sunlight, also known as their spectra, which could help astronomers decipher what kind of life lives on planets outside our solar system. In each panel, the top is a regular photograph of the sample and the bottom is a a 400x zoomed-in version of the top image. The microorganisms here include species from a range of environments, from the Sonoran desert in Arizona to the Kamori Channel in Palau. (Image credit: NASA) (Caption credit: Space.com)
Post by: Nicole Rosengurt – INFO-653-01 – Spring 2022